SLOW FEEDERS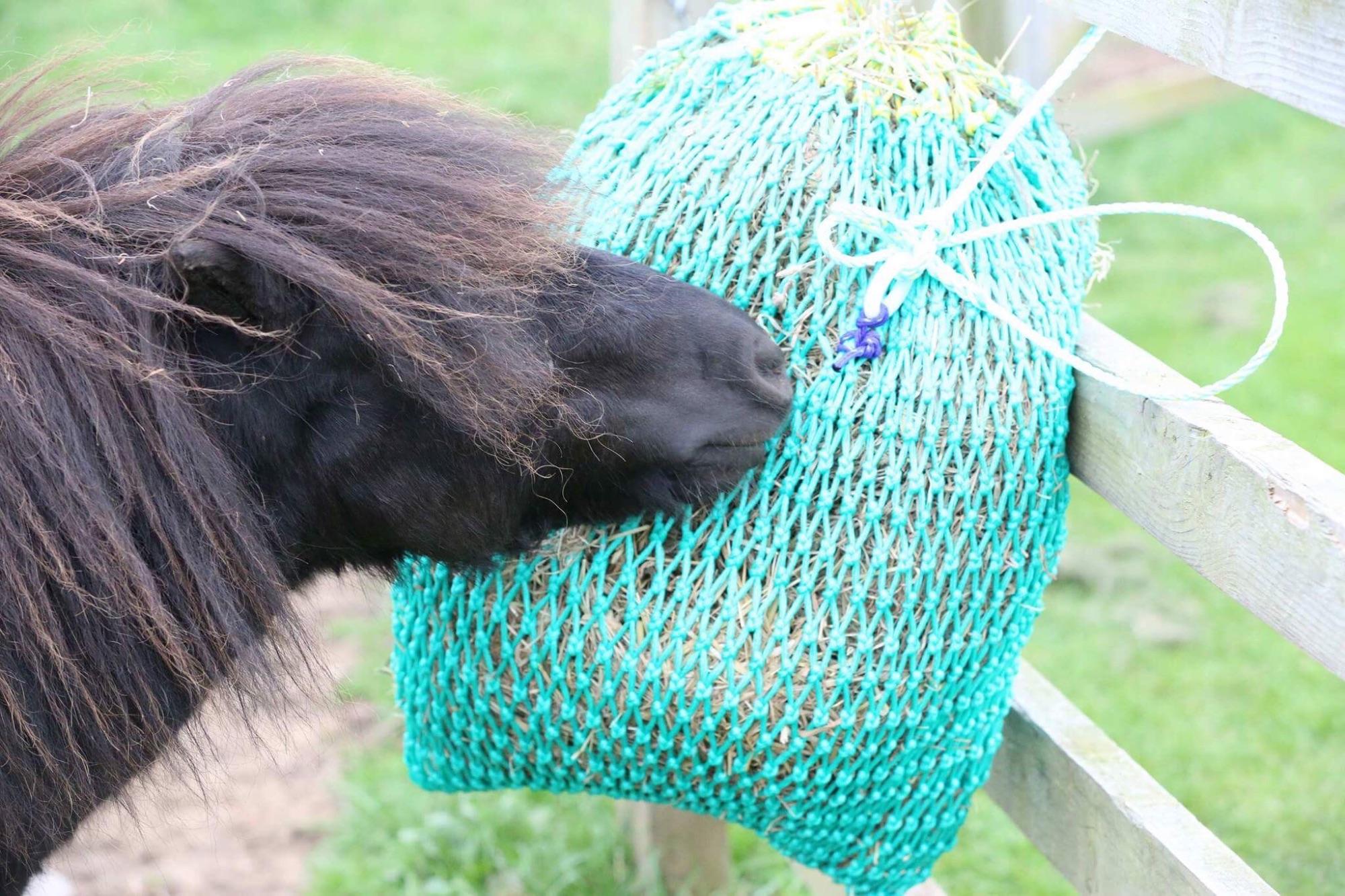 Horses are most content when they can nibble almost all the time.Instead of gulping down big mouthfuls, they have to work for their hay, a little at a time with our nets. This slows them down, allowing them to eat more naturally; which is much healthier for their digestion as well as keeping them occupied for much longer. These are an excellent choice for horses with laminitis, or suffer from obesity: reducing intake while prolonging feeding time. This is achieved using a mesh size of 25mm (measured knot to knot) so tiny holed.
Also an ideal stable toy for horses on box rest, these can be used as a hay ball to be placed on the floor for barefoot horses. (Please request a shorter rope for this, as this is performed under the owner's risk).
Made from materials used in the North Sea fishing industry, our slow feeders are best hung in a safe place away from abrasive surfaces to ensure the longest possible lifespan.
We also supply small bale nets available on request. There have reinforced sides for extra strength, but please note that due to the weight they should not be dragged along the floor to avoid shortening the life of the net.
Because not all horses are the same, we provide a range of sizes to suit every horse's requirements and every owners budget.